The "No BS" Guitar Learning Method
RGR is the shortest path to becoming a confident guitarist.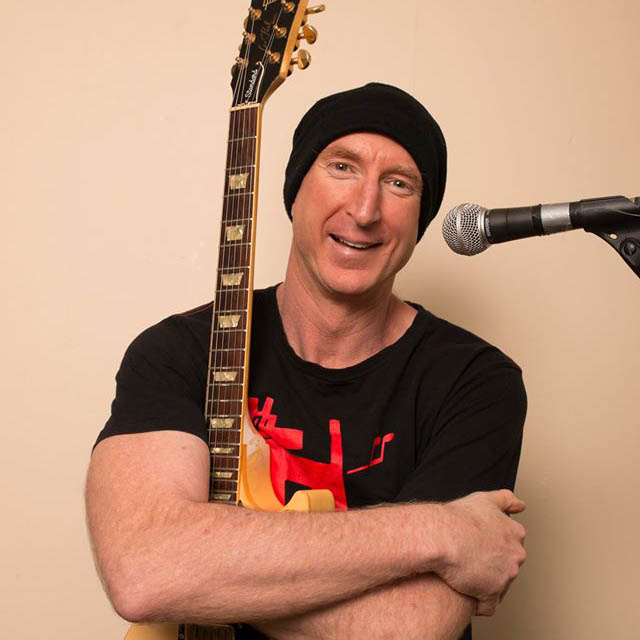 Hi, I'm Paule
I had always wanted to learn how to play guitar. I was always in awe of how a great guitar player makes everything they do look so easy, smooth and effortless.
That was never my experience! When I began playing guitar everything felt like it was a struggle to make my fingers move, or make them go where I wanted them to on the guitar neck. It was a mission to be able to clearly play the chords from my favourite songs.
I kept having to learn the same things over again and again. I knew I was missing fundamental learning skills that I should have learned on day one.
These missing fundamentals would have supercharged my guitar playing abilities and made it significantly easier to memorise and recall basic music theory that I needed to follow so that I could make rapid musical progress on the guitar.
I have now been playing guitar and singing for over 20 years, and have performed as a singer songwriter guitarist in America, Australia and New Zealand.
I am proud to say that I have developed a complete guitar learning method that has been specifically designed with the beginner guitarist in mind. I can teach you all of the things that I wish I'd known when I started playing the guitar.
I've been through it all and tried everything when it comes to learning guitar. I can literally help save you days, weeks, months and years of guitar frustration!
Are you ready for some Rapid Guitar Results?
Paule makes learning the guitar fun.
When i first started taking lessons i was having trouble making smooth changes between chords (i was getting a sore neck all the time from constantly looking down at my fret board).
Paule showed me lots of cool exercises to develop the correct muscle memory for playing rhythm guitar, and now after three months of coaching i can sing, play guitar and change chords without having to look down at my guitar all the time!
Rapid Guitar Results, you bet!
I am a singer song writer, that always wanted to learn to play guitar. I am 40 years old and my band wanted me to play acoustic guitar at our gigs to fatten up our sound.
Paule was excellent at been able to teach an absolute beginner like me the basics of how to play guitar, and made it easy and fun to learn! Each session felt like i came away with a measurable guitar improvement.
The 90 day programme was great value! Thanks Paule and Rapid Guitar Results.
I needed a coach that could help me write better songs and brush up on my guitar playing skills. I do a-lot of busking and perform at open mic nights. I was struggling to find the missing chords to make my song arrangements sound complete.
Paule helped me a lot by helping me to train my ear to recognize the right notes to play over a chord, and after three months of ear training I can find the right chords for my songs much more easily.
Thanks Rapid Guitar Results!